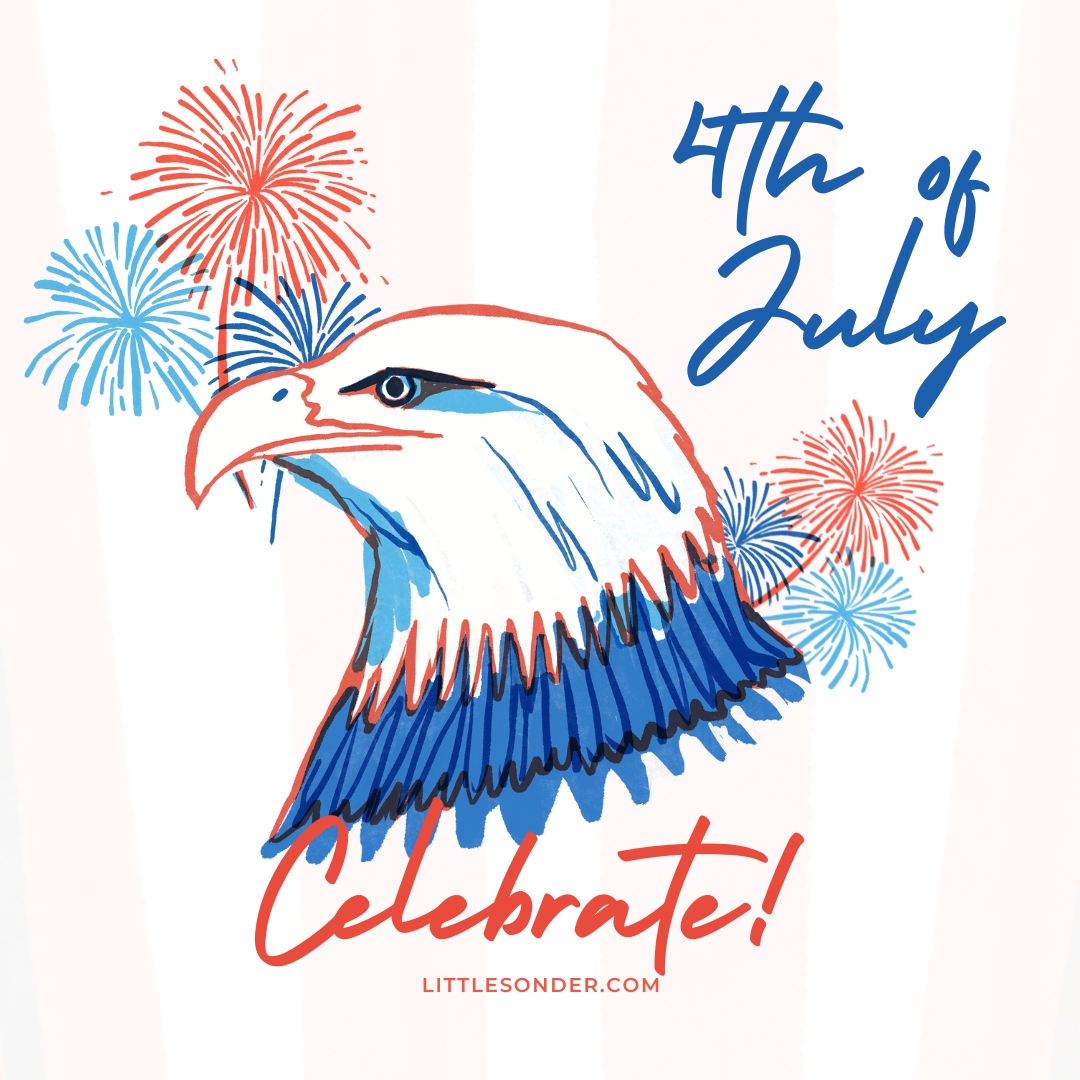 Celebrating the 4th of July: Exploring the Independence Day Magic
🎆 Celebrating the 4th of July: Exploring the Independence Day Magic 🇺🇸
The 4th of July, also known as Independence Day, is a special holiday celebrated in the United States. It's a time when people come together to honor and remember the day the country gained its freedom. In this exciting article, we will explore the fascinating history and traditions of the 4th of July, with fun activities and engaging facts for children aged 4 to 10.
The Birth of a Nation:
The 4th of July commemorates an important event in American history—the day when the United States declared its independence from Great Britain in 1776. 🎉 It was on this day that the famous document called the Declaration of Independence was signed, announcing that the thirteen American colonies were no longer under British rule. 🖋️ This historic moment laid the foundation for the United States as an independent nation, and every year, Americans celebrate this significant event with joy and pride.
Fireworks Extravaganza:
One of the most anticipated aspects of the 4th of July is the dazzling fireworks display. 🎆 Fireworks come in a variety of colors, shapes, and sizes and light up the night sky in a magnificent spectacle. It's like watching a magical painting unfold in the air. Children and adults alike gather in parks and open spaces to enjoy these awe-inspiring displays. The booming sounds and vibrant lights create a sense of wonder and excitement, making the 4th of July an unforgettable experience for everyone.
Patriotic Parades:
Another exciting tradition on the 4th of July is the patriotic parades that take place across the country. 🎺🚩 These parades feature marching bands, floats decorated with American flags, and people dressed in red, white, and blue. Children can join in by decorating their bicycles or wagons with patriotic colors and participating in the parade themselves. The atmosphere is filled with joy and unity as people cheer and wave flags, expressing their love for their country and their appreciation for the freedom they enjoy.
Delicious Picnics and BBQs:
Food plays a central role in 4th of July celebrations. 🍔🌽 Families and friends often gather for picnics and barbecues in parks or backyards. Children can enjoy delicious treats like hamburgers, hot dogs, corn on the cob, watermelon, and ice cream. 🍦 It's a time to savor the flavors of summer and spend quality time with loved ones. Some families organize friendly outdoor games, such as sack races, three-legged races, or water balloon fights, adding an extra dose of fun and laughter to the festivities.
Independence Day:
The 4th of July is a day to celebrate freedom, unity, and the spirit of independence. It's an opportunity for children to learn about the history of their country, engage in joyful activities, and create lasting memories with their loved ones. So, put on your patriotic colors and join in the fun this Independence Day! 🎉🇺🇸
Find more information in the following links: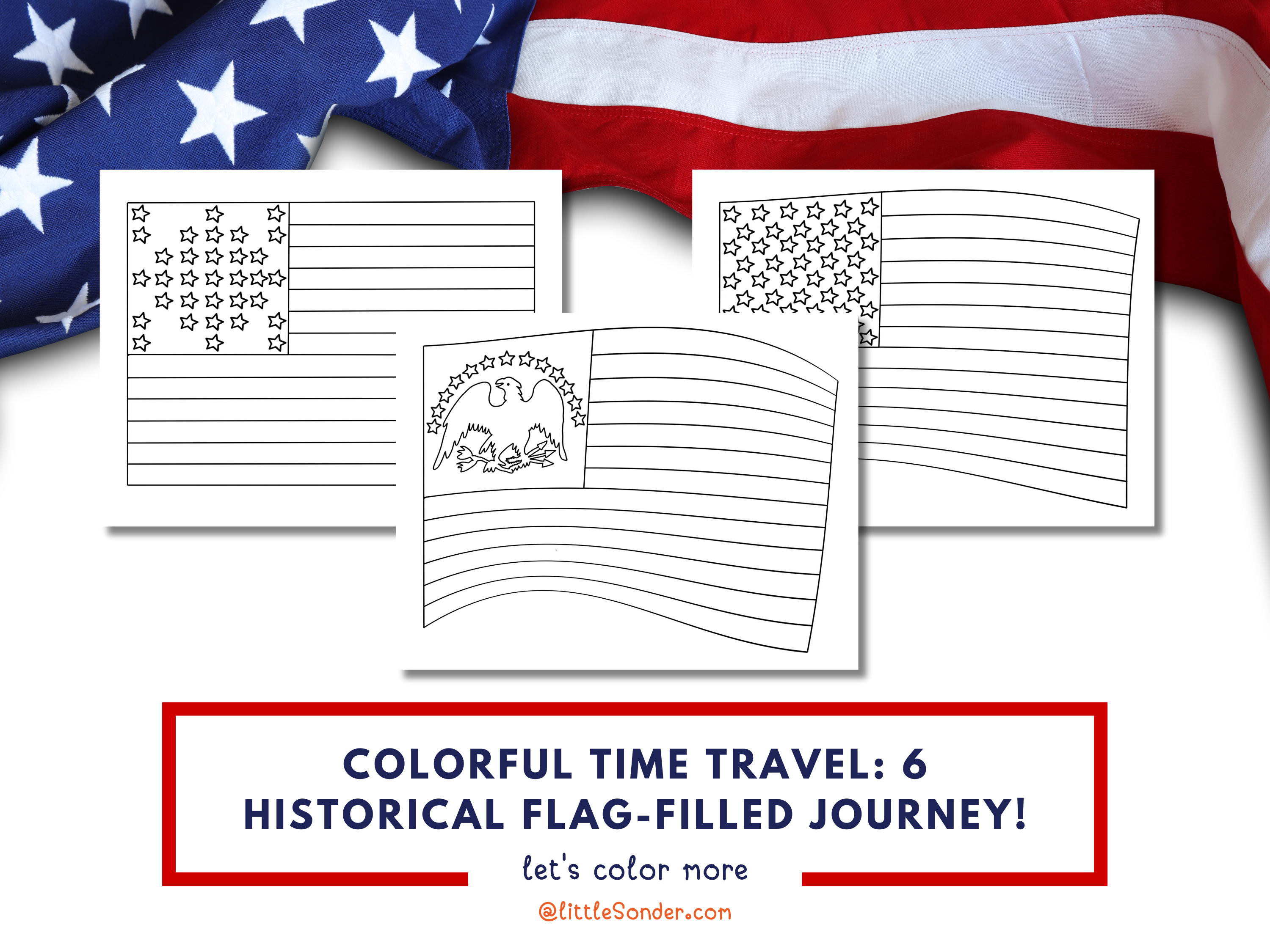 🇺🇸 Historical American Flag Coloring Sheets Set
Step back in time and explore the rich history of the American flag with our Historical American Flag Coloring Sheets Set. This unique collection features six meticulously designed coloring sheets, each depicting a different version of the American flag throughout the nation's storied past. Perfect for both kids and adults, these coloring sheets provide a captivating way to learn about the evolution of this iconic symbol.
Uncover the Evocative Saga: Historical Flags Revealed!
Betsy Ross Flag…read more
littleSonder the extra in your epic story