What is the history of Mother's Day in the US?
🤱 Mother's Day is a holiday in the 🇺🇸 United States that honors mothers and motherhood. The history of Mother's Day in the US can be traced back to the efforts of Anna Jarvis, a social activist who wanted to honor her own mother and all mothers.
Anna Jarvis' mother, Ann Reeves Jarvis, was a social activist who had organized women's groups to promote friendship and health. She had also cared for wounded soldiers during the Civil War and had organized Mother's Day Work Clubs to address public health issues. Ann Reeves Jarvis died in 1905, and her daughter Anna Jarvis wanted to honor her mother's work and sacrifice.
In 1908, Anna Jarvis held a memorial for her mother at St. Andrew's Methodist Church in Grafton, West Virginia. She then began a campaign to make Mother's Day a national holiday. She wrote letters to lawmakers, business leaders, and civic organizations, and in 1914, President Woodrow Wilson signed a proclamation designating the second Sunday in May as Mother's Day.
🌹 At first, Mother's Day was celebrated with ⛪ church services and the wearing of white carnations, which were Ann Reeves Jarvis' favorite flower. Over time, the holiday has become more commercialized, with the giving of gifts and cards to mothers and other important women in one's life.
Despite her efforts to create the holiday, Anna Jarvis became disillusioned with the commercialization of Mother's Day and spent the latter part of her life campaigning against it. She died in 1948, having spent much of her own money and time trying to abolish the holiday she had helped to create.
Despite the controversy surrounding its commercialization, Mother's Day remains an important holiday in the United States and is celebrated by many people across the country.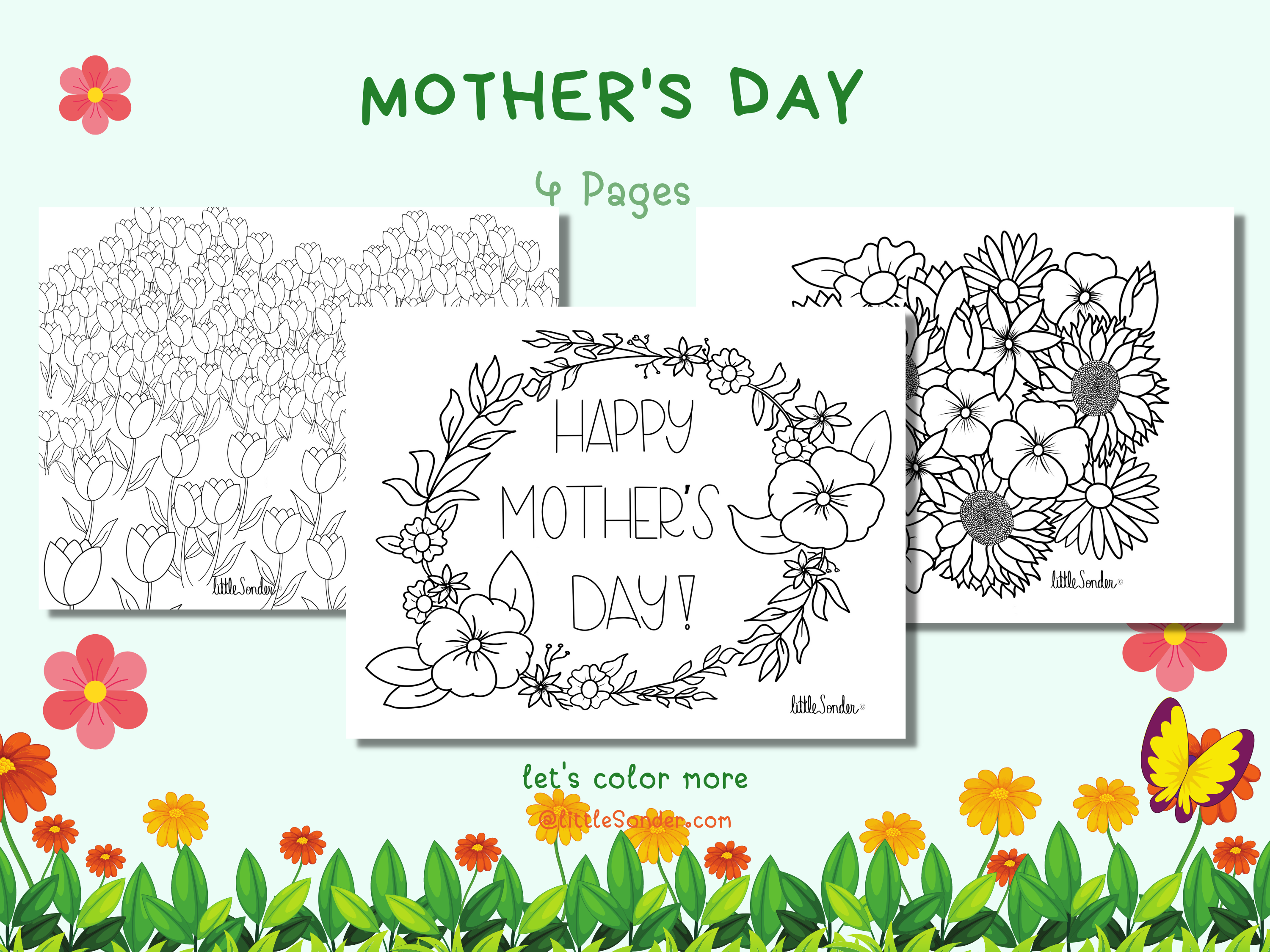 FOUR coloring pages of flowers and Sweetheart Gnome perfect for beginning colorers. Great for development of fine motor skills. A perfect way to celebrate Mom's Special Day. Focus kid's energy and love for Mom!